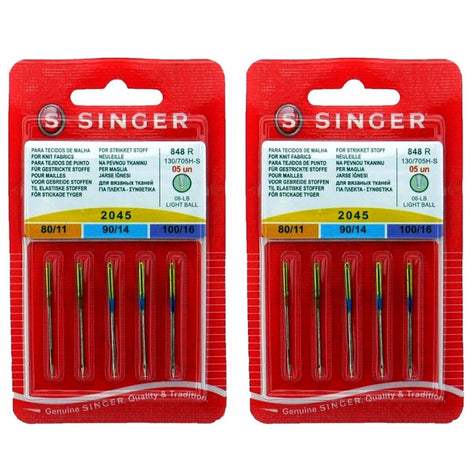 Availability:
1000 In Stock
Pack of 10 Genuine Singer 2045 Assorted Size Stretch Fabric Needles.
Needle system : 2045
Alternate needle number : 130/705H-S, 15X1SP, HAX1SP
Light Ball Point Needles - Preferred for stretch/knit fabrics. Specially designed with a rounded tip that separates fabric fibers to prevent skipping stitches or damaging fabric. Use for fabrics such as cotton knits, tricot, jersey knits, and swimsuit fabric.
5 needles per pack. You will receive 2 packs.
Genuine Singer universal home sewing machine needles.
Singer recommends that you use only genuine Singer sewing machine needles in your Singer sewing machine. By using genuine singer needles, your machine will perform to its fullest potential.