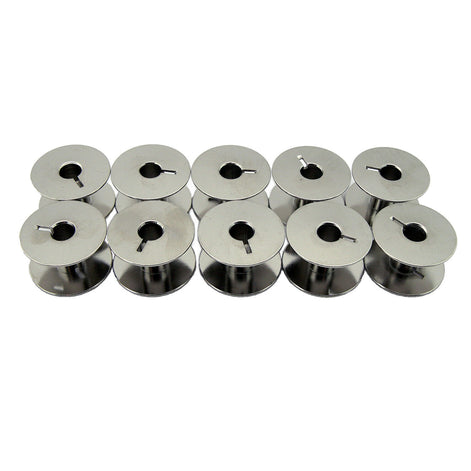 Availability:
550 In Stock
Pack of 10 Large Capacity Steel Bobbins For Brother Industrial Sewing Machines.
Part # : S15666-0-01
Alternate part numbers : S15666001, S15666-001
Bobbin measurement : 23.3mm outside diameter X 13.9mm height X 6mm Inner hole.
Fits Brother models : BAS-311, BAS-326, BAS-411
To verify compatibility with your sewing machine, please e-mail the brand & model number.