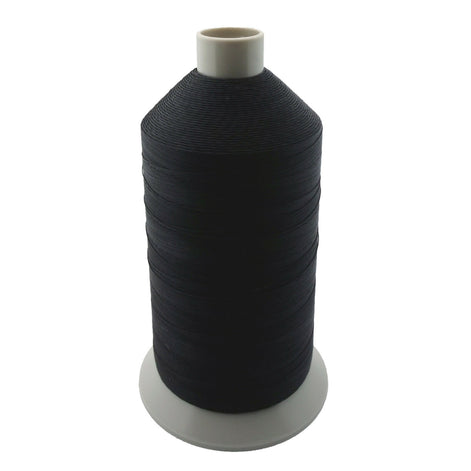 Availability:
5048 In Stock
Bonded Nylon Sewing Thread #138, Tex 135 - 3,000 Yards.

100% Bonded Nylon top quality thread. Excellent abrasion resistance and high tensile strength. Heavy duty sewing thread for applications such as upholstery, drapery, luggage, purses, wallets, shoes, leather, vinyl, and more. The largest size thread that will work well with home sewing machines.

Color : Black


Excellent sewability

Good abrasion resistance

High bond quality and consistent diameter

Good seam strength

Thread size 138 / Tex size 135

Cone weight : 1 lb.

Length : 3,000 yards.

Gov. code : FF


Applications include : Air bags, Automobile Upholstery, Bedding, Bookbinding, Cavas Products, Footwear, Leather Goods, Luggage, Mattresses, Seat Belts, Technical Textiles, Upholstered Funiture and many more!