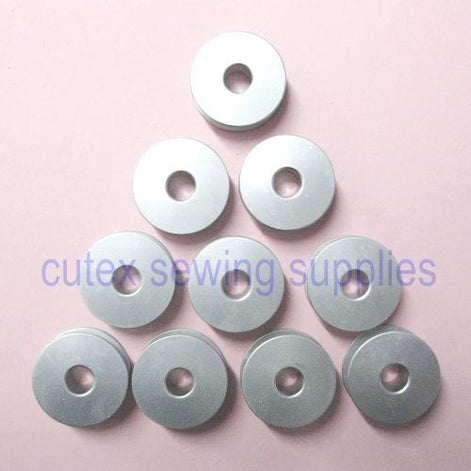 Availability:
5055 In Stock
Brother Industrial Sewing Machine Aluminum Bobbins

Description:
Pack of 10 Aluminum Bobbins For Brother Industrial Single Needle Sewing Machines. 

Brother part # : 146290001 (146290-0-01)

Original Brother Bobbins.
For Brother S-7000, S-7200 series industrial single needle sewing machines.
These aluminum bobbins will also fit many other industrial single needles machines using "L" size bobbins.
To verify the compatibility to your sewing machine, please e-mail the brand & model number.