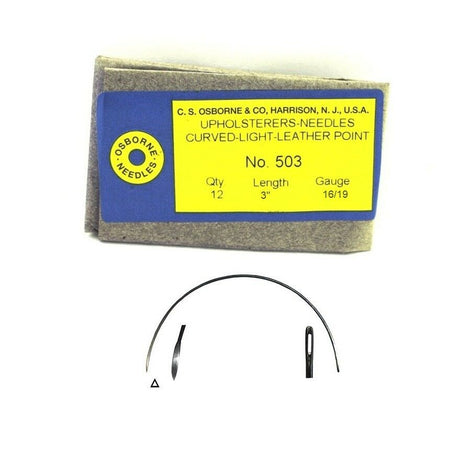 Availability:
550 In Stock
C.S. Osborne Curved Leather Point Needles.
Ideal for sewing and repairing sails, canvas, leather and similar materials. High quality extra heavy steel wire needles.
Size : 3"

Eye Oval Gauge : 16

Pt. Flat Gauge : 19

Pack of 12 needles
The higher the gauge the thinner the needle. Size is based on overall length across the needle, not distance between eye and point. Made in USA.
Osborne needles and pins have long been considered a standard for fine quality.