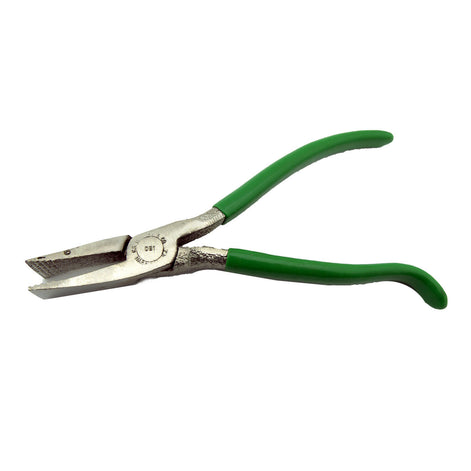 Availability:
250 In Stock
C.S. Osborne Serrated Jaw Duck Bill Pliers.
Made of malleable iron. Jaw width extra wide. Vinyl handles to add comfort.
Special small finger crook. Nickel plated, popular style. Made in USA.
Overall length : 7"

Width of Jaw: 1"
C.S. Osborne & Co. is a manufacturer of specialized hand tools designed exclusively for upholsterers, auto trimmers, awning and canvas workers, furniture makers and other professionals in related trades. For generations, the family run business has always taken great pride in engineering the highest quality tools and offering our products both here in the United States and abroad. C.S. Osborne produces the most extensive line of custom tools available -and we guarantee that our tools will deliver excellent quality and superior performance.