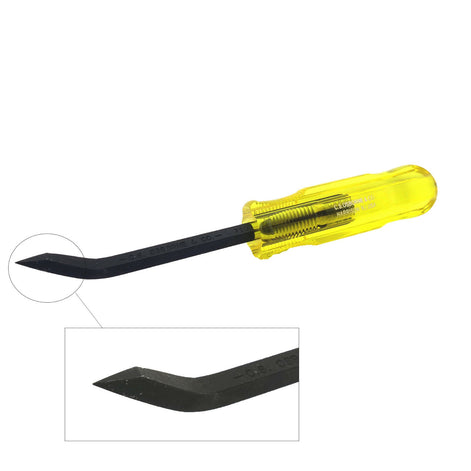 Availability:
1049 In Stock
C.S. Osborne Groove Staple Remover.
Electronically hardened working end. Fluted amber cellulose acetate handle to keep from rolling.
Remove welt cord from groove. Pull upholstery fabric from groove leaving staples exposed. Reach in groove with staple puller. Made in USA.
Blade length : 3-7/8"

Overall length : 7-3/4"