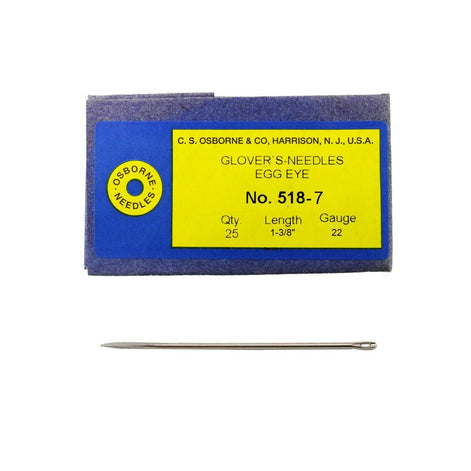 Availability:
550 In Stock
C.S. Osborne Glover's Needles.
Egg shaped eye. Ideal for sewing and repairing sails, canvas, leather and similar materials. High quality extra heavy steel wire needles. 
Glover's needles have a sharped tip. More often used with canvas or fabric where pre-made holes are not needed. Can be used on leather but will take more force to pierce through the leather.
Size : 7

Length : 1-3/8"

Gauge : 22

Pack of 25 needles
Osborne needles and pins have long been considered a standard for fine quality.