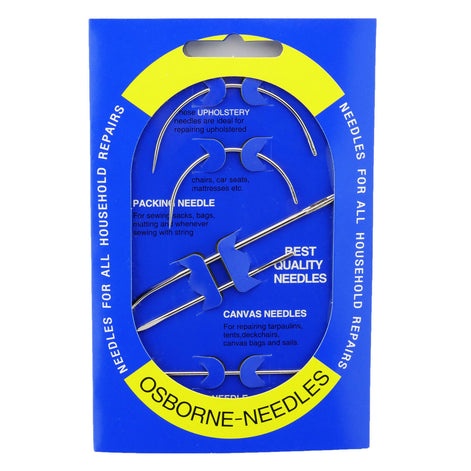 Availability:
347 In Stock
C.S. Osborne Universal Repair Kit.
The hallmark blue and yellow case contains an assortment of professional grade needles. Useful in all applications but "hard-to-find" at your regular source of supply.
Each kit contains 2 curved upholstery needles (2" & 2 1/2"), 1 special bent needle for sewing with a string, 1 awning (or canvas) needle, and 1 carpet needle. Made in USA.