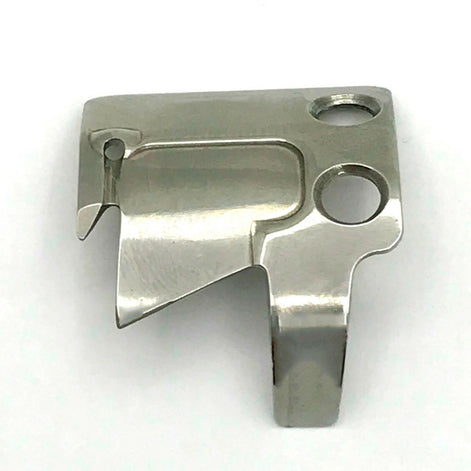 Availability:
50 In Stock
Moving Knife For Brother Sewing Machine
Description:
Moving Knife For Brother Industrial Lockstich Single Needle Sewing Machine.

Brother Part # : S02645-0-01 (S02645001)

Fits Brother DB2-B737 & S-7000D series single needle lockstitch machines with automatic thread cutting undertrimmer.
Use with fixed knife # S02637-0-01.

To verify compatibility to your sewing machine, please e-mail the brand & model number.