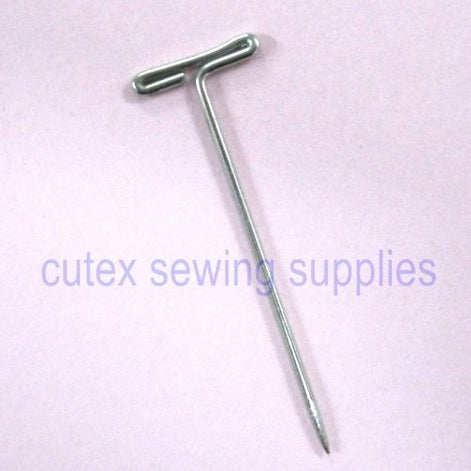 Availability:
491 In Stock
Dressmaker T-Pins
Description:
1/2 Lb. Box Dressmaker T-Pins. 
These high quality T-Pins are constructed using a steel inner core, with a nickel plating for rust resistance and fast, effortless insertion.

Approximately 1,100 pins


Size #20, 1-1/4" (32mm) long, .0335" (0.85mm) diameter

Nickel plating results in a silver colored finish

Each T-pin features a T-bar head making it easier to grasp and see

The sharp point penetrates even the toughest surface without bending or breaking

The steel inner core helps keep the point sharp

Closed "T" head eliminates snagging fabrics.