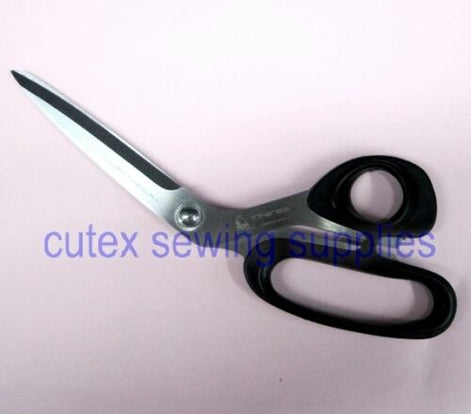 Availability:
550 In Stock
9" Dressmaker Bent Trimmer

Description:
Touro Tesoura TT-8700 Series Dressmaker Trimmer Shears.
The high carbon molybdenum vanadium stainless steel blades and the knife edge design provide fast and efficient cutting for all of your fabrics. The bent handles along with the high impact plastic grips that are fitted to the Touro Tesoura Dress Making Scissors allow the operator maximum comfort. The polished finish gives the Touro Tesoura Dress Making Trimmer Shears an attractive yet long lasting finish. Touro Tesoura maintains the highest degree of quality at an affordable price.              

Full Length : 9" (230mm)


Cut Length : 3-3/4" (95mm) 

High-Carbon Molybdenum Vanadium Stainless Steel

The plastic handle provided the comfort operation for operators


Provide the fast, efficient and convenient for any material cutting