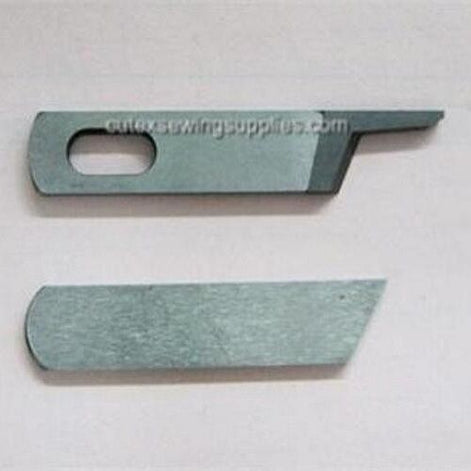 Availability:
5050 In Stock
Sku:
A4142-335-000/A4145-335-000
Upper & Lower Knife Set for Juki Portable Home Serger / Overlock Machines.
Juki Part # A4142-335-000 (Upper Knife) & # A4145-335-000 (Lower Knife)
Replacement of both the upper and lower knife will ensure a smooth professional fabric cut. Clean cut with a new knife!
This high quality knife set will fit Juki MO-600 & MO-700 series portable overlock machines including :
MO-613, MO-623, MO-634, MO-634D, MO-644D, MO-654D, MO-654DE, MO-655D, MO-655DE, MO-734DE, MO-735
To verify the compatibility to your sewing machine, please e-mail the brand & model number.